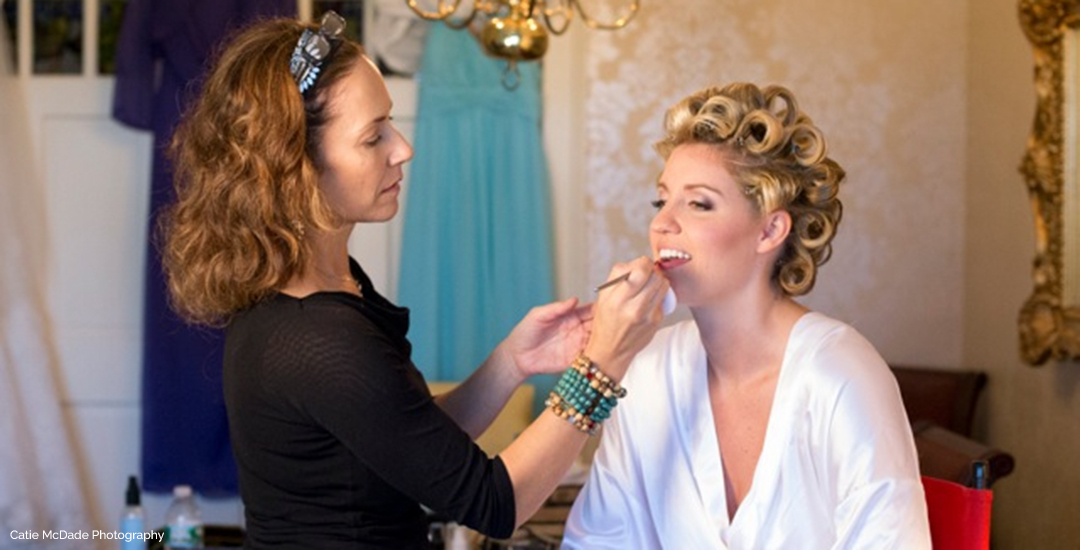 As Cape Cod's premier makeup artist for weddings and special events, Andrea Kooharian's passion comes from a surprisingly simple source.
"I love makeup," says Andrea. "I love the simple miracles it can provide. A little of this and a little of that and — wow! What a difference in how you can look and feel."
Andrea's interest in makeup began early in life. At the age of nine, her best friend's mother worked for Clinique and Estee Lauder, sparking a lifelong passion. "Imagine the goodies we got to play with!" she remembers.
In the years that followed, Andrea's artistic journey into dance and acting brought more experience with makeup and a deeper understanding of light and shadow, color and contrast. She worked as a makeup artist with Lancome, Chanel, Adrien Arpel as well as several smaller companies — exposing Andrea to wide variety of products and techniques. Andrea is also a licensed aesthetician with an extensive knowledge of skincare.
In her work today, Andrea approaches each client's needs individually and strives to create an atmosphere of comfort through knowledge and creativity. "My goal is to help women of all ages look their best and put their best face forward—no matter what the occasion." she says.
It's a theme of simplicity that circles back again: "I just want to help people look—and feel—their most beautiful, confident selves."