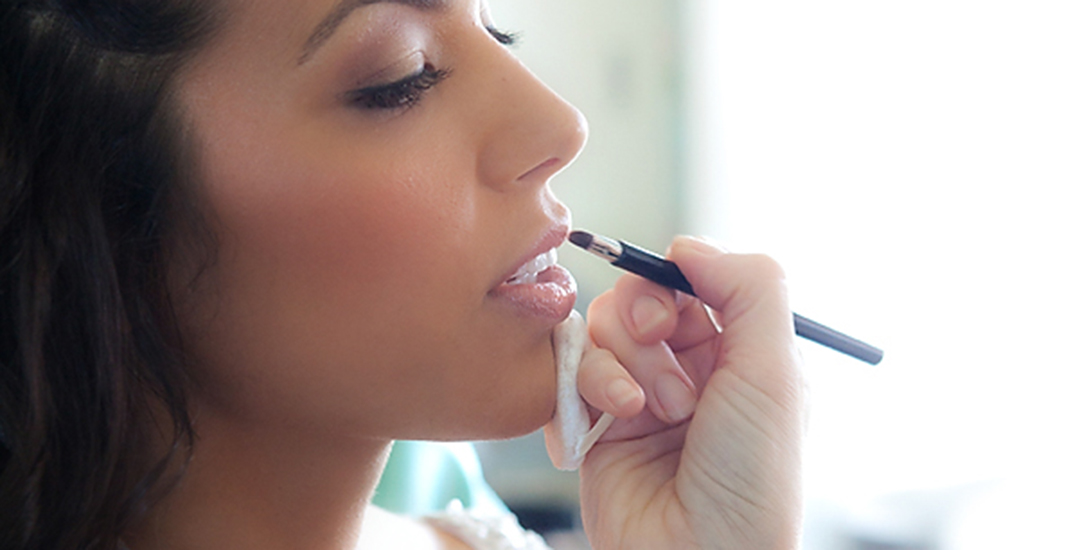 Andrea's full range of services include professional makeup for weddings, special and corporate events, editorial and commercial photo shoots. Andrea also offers private and group makeup consultations, and application instructions.
Wedding Makeup
Andrea understands how important it is for you to look impeccable on your wedding day. She only books one wedding a day so she can be there for you completely and ensure your wedding look is absolutely perfect when you walk out the door.
Rates
Consultation and trial run. $175
For the bride: On location airbrushing, lashes, full lip color and blotting papers. $350
Bridal party makeup: On location makeup application, lashes and lip touch up. $175 per bridal party member
For large bridal parties (exceeding five members), Andrea will bring a make-up assistant at no additional charge. There is a three-person minimum for bridal party makeup services.
Special Events Makeup
On-location makeup application for events, professional head shots, corporate meetings or any other special occasion that you need to put your best face forward.
Editorial Makeup
Special attention needs to be given to a person's makeup when they are being photographed for editorial use. I look forward to collaborating with you to create the perfect image for your editorial shoot or project. Prices vary. 
Makeup Lessons
Teaching my clients to correctly apply their makeup creates a confidence in them for their everyday look!
Private Makeup Lessons
A 2-hour consultation and custom makeup application with a personalized tutorial from me. Working with your existing makeup, I will help you to understand how to use the brushes and colors that you already have and what products you might need to add to your makeup collection. $200
Makeup Parties
This is a great way to expand your knowledge of makeup application surrounded by other women who want to be empowered to put their best face forward! Gather 5-10 of your friends and learn expert makeup tips and tricks, designed especially for you! $100 per person.